The worst of the flooding has been in the states of Rhineland-Palatinate and North Rhine-Westphalia, where buildings and cars have been washed away.
At least six others have died in neighbouring Belgium, and the city of Liège has urged all residents to leave.
The Netherlands has also been badly hit, with flooding rivers damaging many houses in the southern province of Limburg. A number of care homes have also been evacuated.
Malu Dreyer, chief of Germany's Rhineland-Palatinate state, described the flooding as a "catastrophe".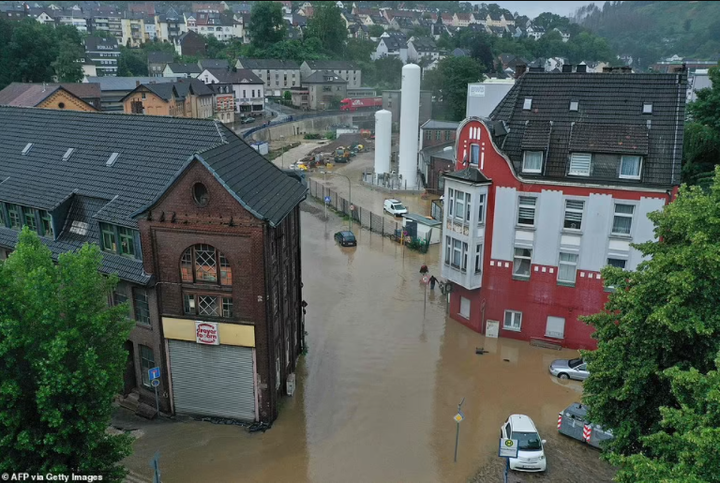 "There are dead, missing and many people still in danger," she said. "All of our emergency services are in action round the clock and risking their own lives."
Chancellor Angela Merkel, who is in the US ahead of a meeting with President Joe Biden, said she was "shocked by the disaster".
At least 19 people died in the Ahrweiler district of Rhineland-Palatinate, after the Ahr river, which flows into the Rhine, burst its banks.
Police helicopters and hundreds of soldiers have been deployed to some areas to help stranded residents. Earlier, police said dozens of people were waiting on rooftops to be rescued.